Nature conservation right from the start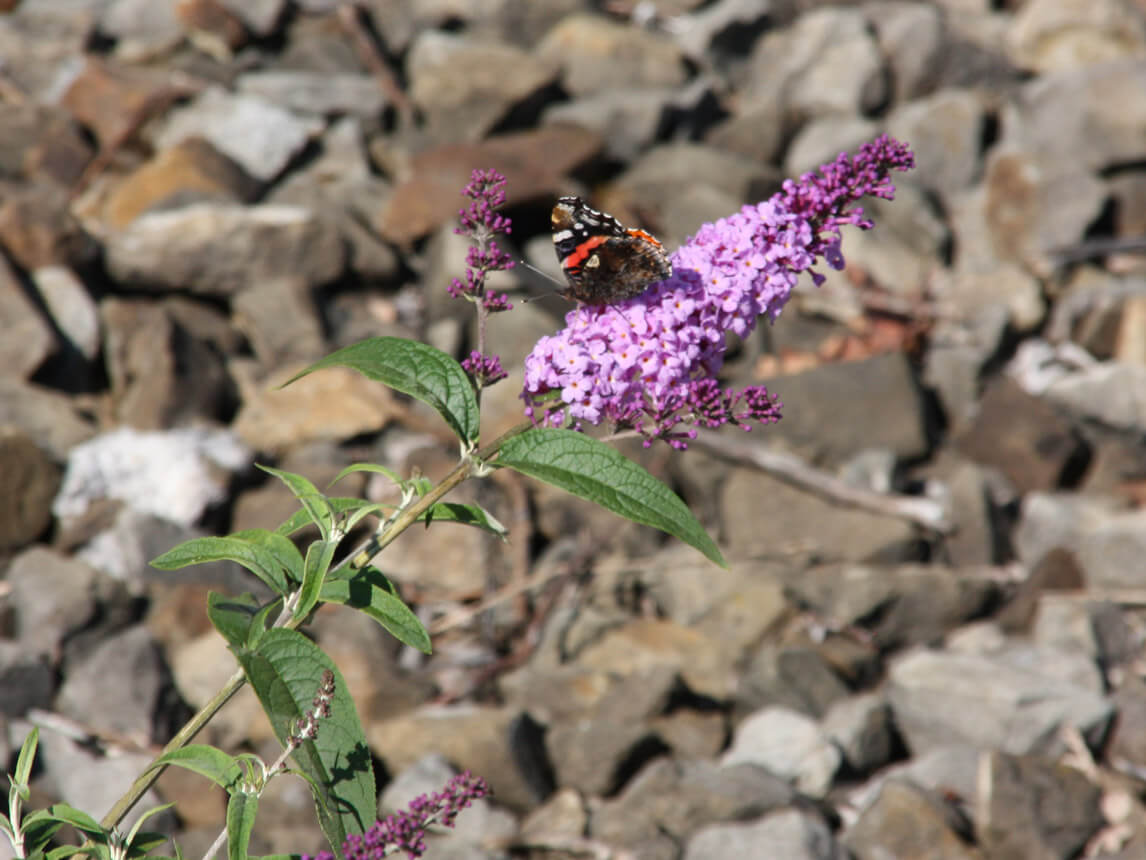 Building a new S-Bahn line inevitably involves a certain degree of interference in natural landscapes and habitats. As the second core route runs mainly in tunnels, this interference is limited to a few locations, such as the section from Laim to the Donnersberger Bridge, the construction site facilities and logistics areas, and the sites of the rescue shafts. An environmental impact study was prepared for the construction of the second core route as part of the planning permission process. Conservation concerns had already been taken into account when shortlisting construction sites. Sites used only during the construction period will be restored once construction is finished. There will be environmental restoration and/or compensation for the small number of sites where land is being permanently lost, for example for the rescue shafts. By restoring sites to their original condition or renewing the urban landscape, for instance by replanting street trees, the project will ensure that there is no lasting damage to the cityscape in the areas around the second core route.
All interventions and measures are summarised in a landscape conservation plan. The environmental restoration and offsetting measures cover a total of around 35 ha of land. For example, new trees will be planted in Maxburgstrasse and Maximilianstrasse, on Marienhof, around Milchstrasse/Kellerstrasse and in Maximilian Park. New habitats for reptiles and bats were created even before the start of construction.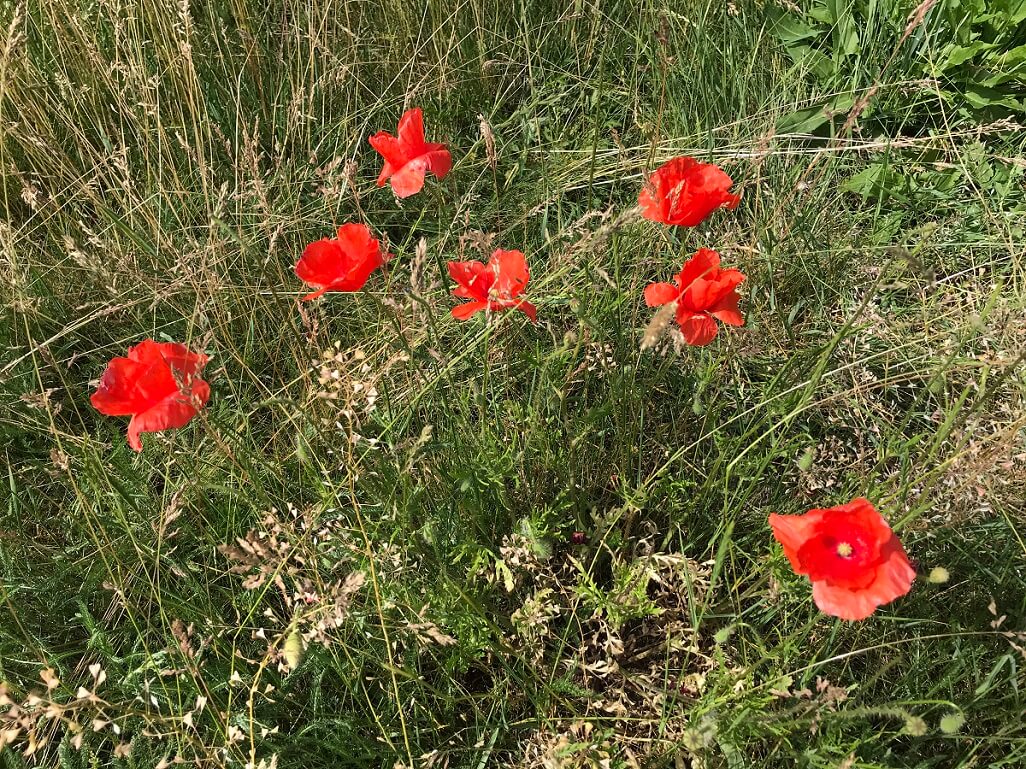 Alle Eingriffe und Maßnahmen sind in einem "landschaftspflegerischen Begleitplan" zusammengefasst. Insgesamt werden rund 35 Hektar Flächen bearbeitet. So werden zum Beispiel neue Bäume in der Maxburgstraße, der Maximilianstraße, auf dem Marienhof, im Bereich Milchstraße/Kellerstraße und in den Maximiliansanlagen gepflanzt. Für den Schutz von Reptilien und Fledermäusen wurden bereits vor Baubeginn neue Rückzugsmöglichkeiten geschaffen.
Examples of conservation measures
Protecting reptiles between Laim and Donnersberger Bridge
The areas alongside the railway tracks between Laim and the western portals of the new core route tunnel are a habitat for animals drawn to warmth, such as the sand lizard. This habitat will be encroached upon when the second core route is constructed. The following compensation measures were therefore taken in the summer of 2014 on unaffected nearby land:
Woody plants and shrubs were removed to maintain the sparse vegetation on this site.
Short, hardy grasses were planted
Deadwood and stones were piled up to create hiding places and for hibernation spots. Patches of sand were provided for reptiles to lay their eggs.
Tree transplantation at Marienhof square
Empfohlener redaktioneller Inhalt
An dieser Stelle finden Sie einen externen Inhalt von YouTube, der den Artikel ergänzt. Sie können ihn sich mit einem Klick anzeigen lassen und wieder ausblenden.
Marienhof square was home to 35 Japanese pagoda trees. In 2011, archaeological excavations began prior to the construction of the second core route, and the approximately 30-year-old trees were removed. Such was the importance of these trees to the cityscape that the city council decided to have them transplanted.
In June 2011, the trees were moved to the municipal tree nursery in Allach. A specialist company from Germany's Franconia region was commissioned to transplant the trees. With the help of the largest root-balling machine available in Europe, the tree experts dug up the pagoda trees and transported them to Allach in north-western Munich. Textile coverings protected the trees' crown and trunk to prevent damage during transport.
At the destination – the municipal tree nursery in Allach – planting pits for the trees were prepared and enriched with a special planting substrate made of easily rootable soil and slow-release fertiliser. Once at the nursery, the trees were secured with support stakes and watered. Evaporation inhibitors and mulch were used to help them take root.
As soon as 2012, the city's main horticultural department reported that the trees were doing well. In summer 2013 came final confirmation that all the transplanted trees had taken root and would require only sporadic maintenance. Further transplantation at a later date remains a possibility.
Measures at Maximilian Park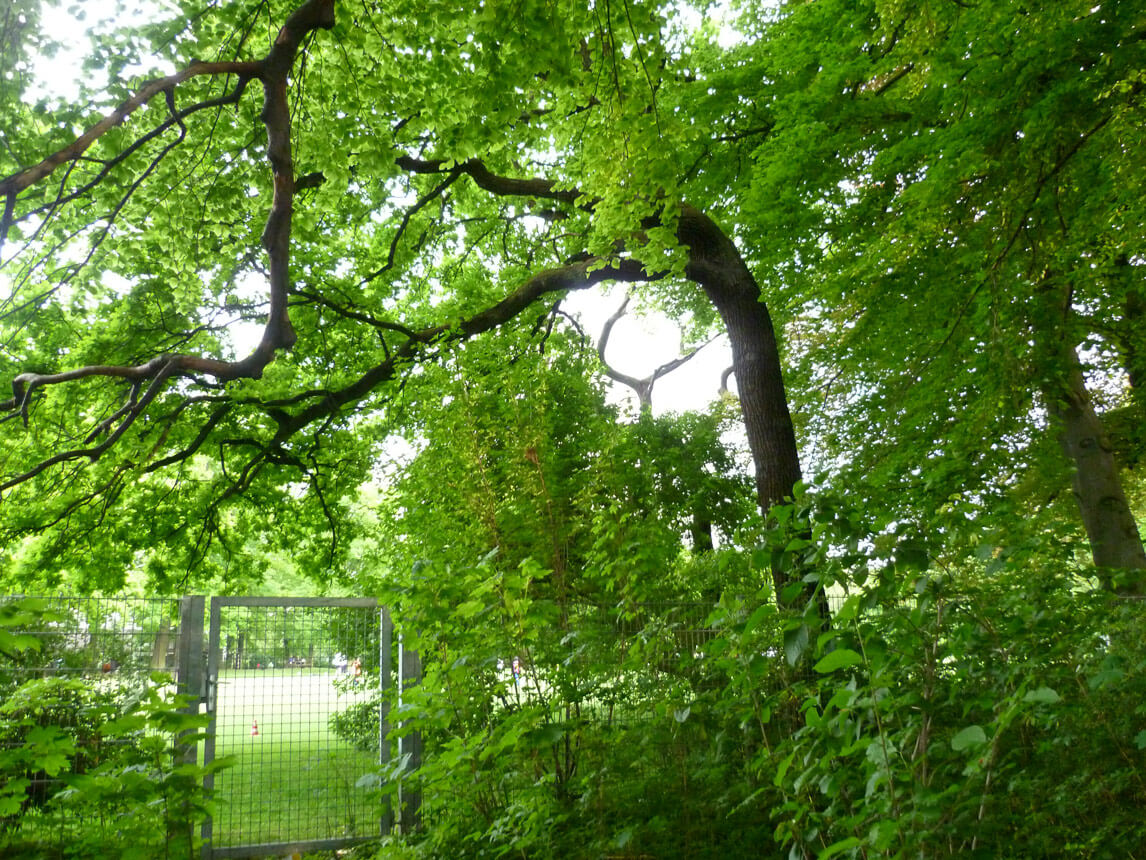 A rescue shaft for the second core route is being built in Maximilian Park. As a protective measure during the construction period, around 250 m of protective fencing will be erected for the trees and shrubs near the construction site.
Measures at Leuchtenbergring S-Bahn station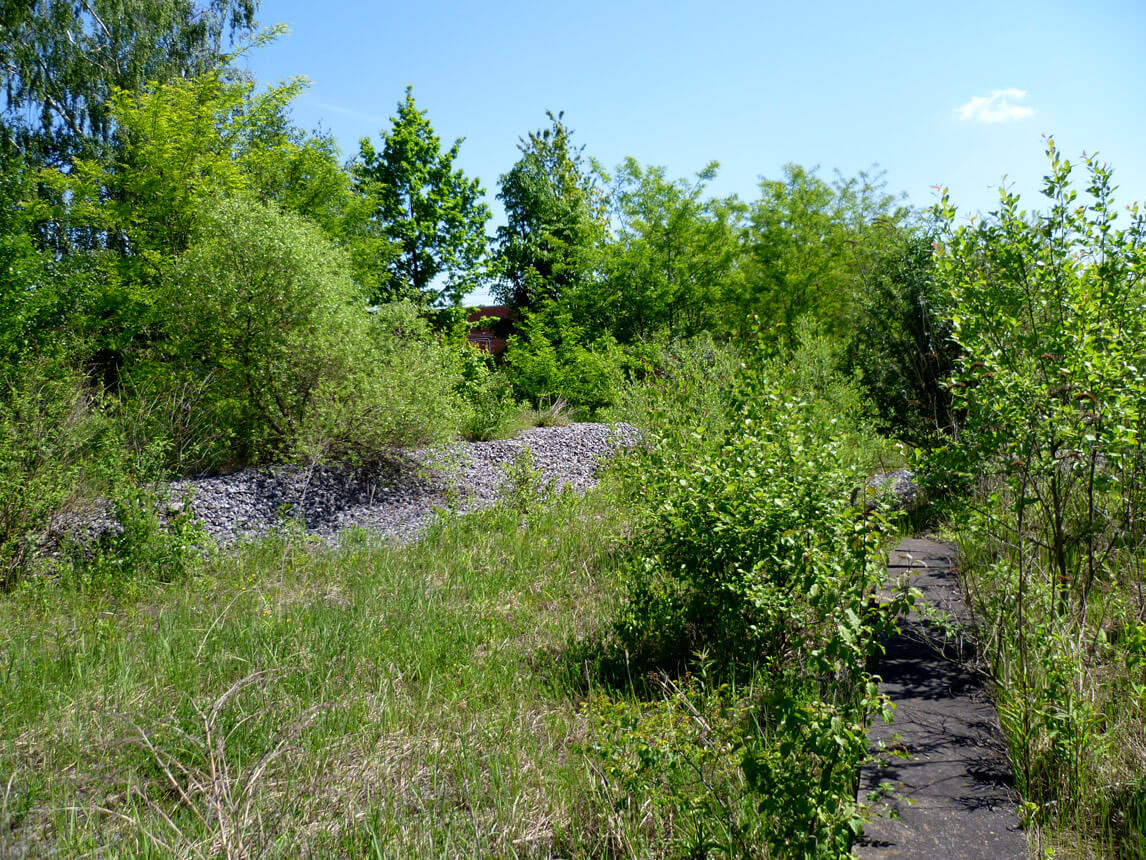 The old railway installations south of Leuchtenbergring station are home to a variety of reptiles. Action was therefore taken to ensure conservation of the reptiles before the start of construction: deadwood and stones were piled up and patches of sand were created principally to provide shelter for the sand lizard. Once the construction project has been completed, an environmental restoration and compensation measure will be taken in the area surrounding the Leuchtenbergring railway overpass. Sowing a seed mixture for low-nutrient habitats, combined with proper maintenance, will create valuable habitat for warmth-loving animals and plants, contributing to an increase in structural and species diversity.
Harthaus S-Bahn station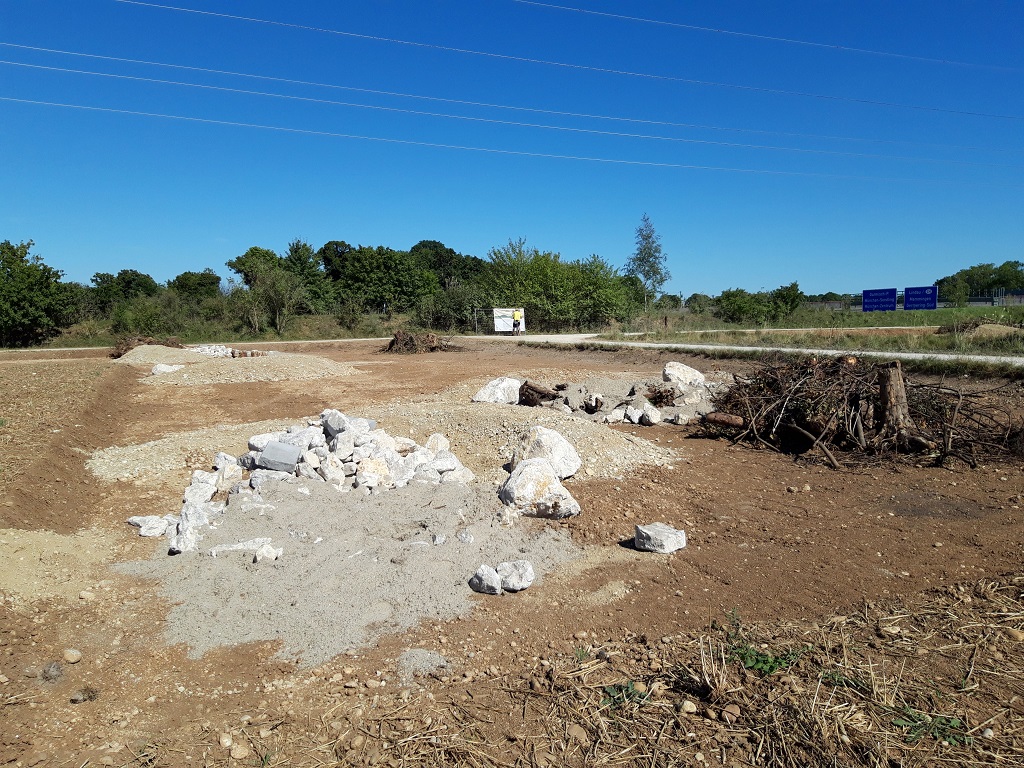 The construction of the second core route will impact wildlife at several locations in Munich's city centre. Environmental restoration and compensation measures will be implemented in each case. However, there is limited space for these at the impacted sites themselves.
Two sites in Germering, a district in south-eastern Munich, on the city boundary between Harthaus S-Bahn station and the orbital motorway, will therefore undergo ecological improvements. Habitats for reptiles will be developed in these areas. Further environmental restoration measures have already been implemented at neighbouring sites for other infrastructure projects, and more are planned in the future, thus creating a joined-up network of valuable habitats.