Safety first
The second core route will be built according to the latest safety regulations. In a first for transport infrastructure projects in Germany, the route will be built with an additional escape and rescue tunnel located between the two S-Bahn tunnel tubes. In other respects, too, the new route will meet highest safety standards.
Safety concept for the second core route at a glance: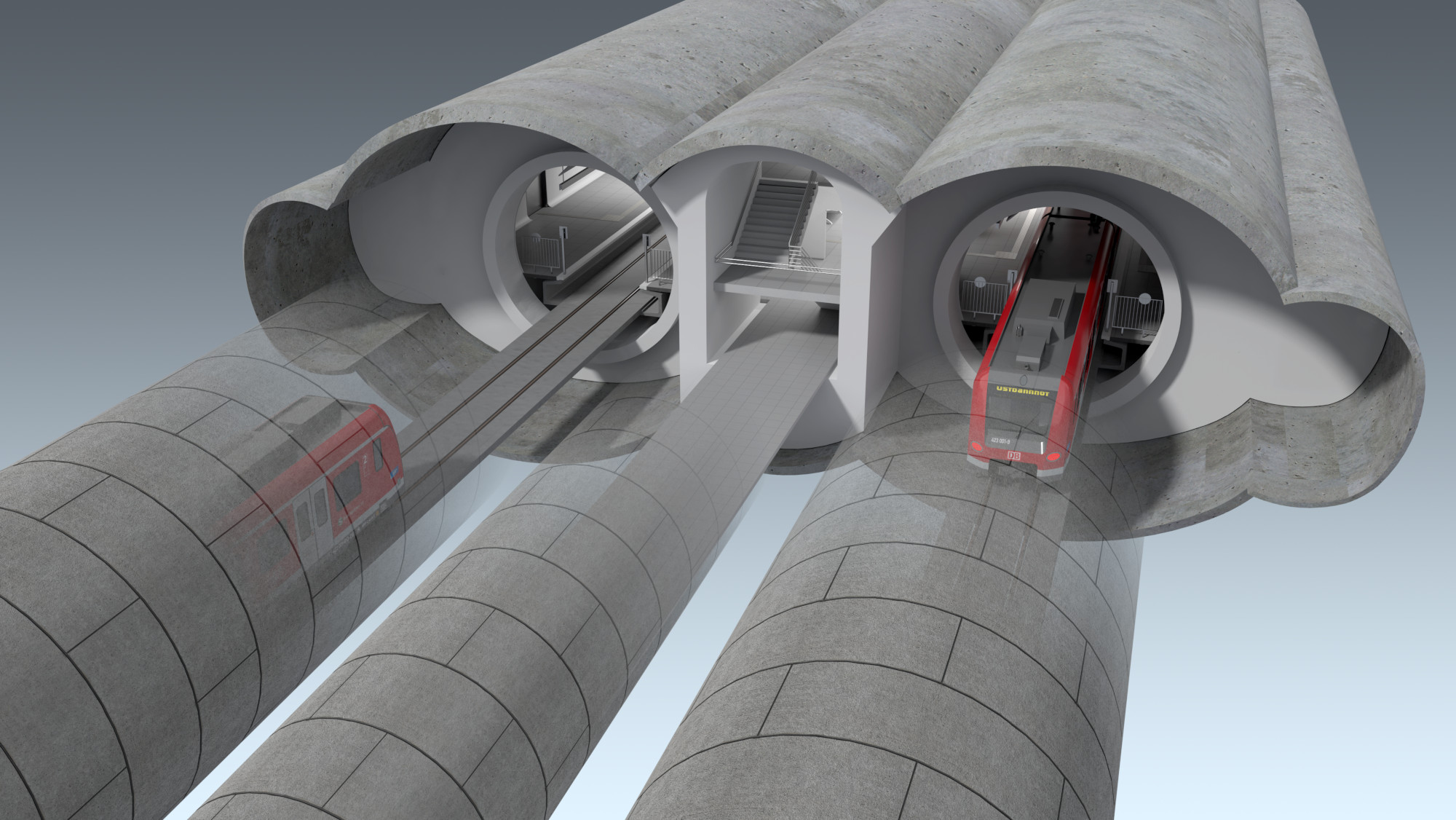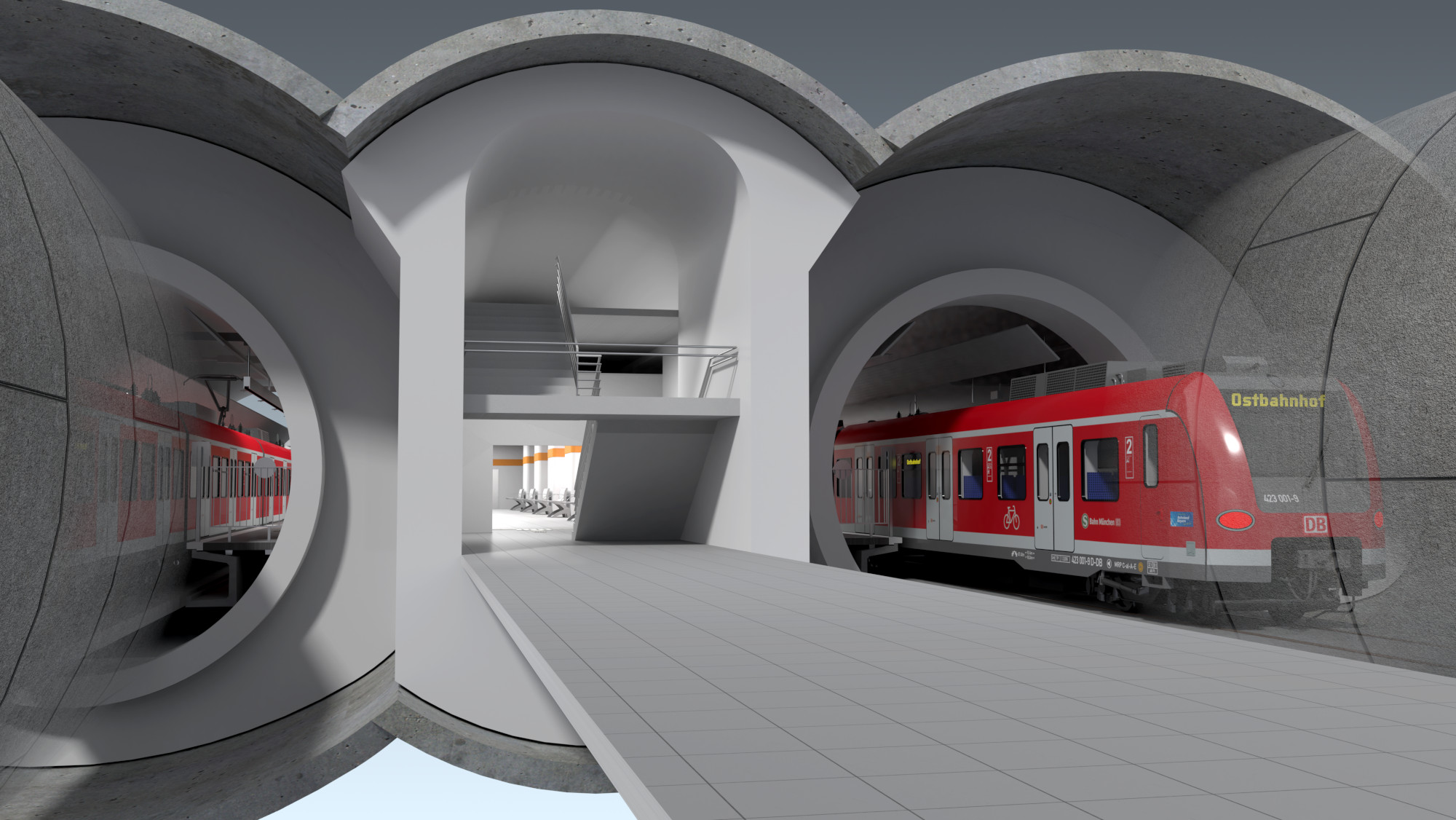 Prevention
The first priority is to avoid a fire or other disaster. The construction of two separate single-track tunnel tubes eliminates the possibility of two trains colliding head-on in the tunnel. The S-Bahn trains themselves are designed to be fire-resistant. Moreover, the tunnels for the second core route will be built using non-combustible materials.
Incident-mitigation measures
If, despite the preventive measures, an incident such as a fire on board a train occurs, taking immediate action will ensure that its impact can be addressed as quickly as possible. Fire extinguishers will be available on trains and stations. The emergency brake override system will allow the driver to continue driving the train to the next station. There, passengers can be brought to safety more quickly and easily.
Escape routes for self-rescue
Emergency services will be alerted immediately in the event of a fire or disaster. Before first responders arrive, passengers will have the opportunity to quickly get themselves to safety. Between underground stations and tunnel portals, emergency exits will be located along the tunnel less than 350 m apart. The emergency exits will lead passengers to safety via the escape and rescue tunnel and the underground stations. Air locks with fire doors will ensure that the escape routes remain smoke-free.
To help passengers reach the emergency exits, there will be evacuation walkways with handrails, escape route signs, emergency lighting and emergency telephones.
Facilities for emergency services
Emergency services will be able to reach the scene of an accident using separate routes and access points. First responders will find the necessary infrastructure on site to help them fight fires and rescue passengers, including a water supply for firefighting, a power supply, earthing rods, radio communications and emergency telephones, in addition to rail-mounted trolleys for moving heavy equipment at the tunnel portals and emergency exits.
Emergency escape tunnels and escape routes
In addition to the large staircases used in normal operations, each station will have escape routes and separate emergency staircases. Fire doors leading to the adjacent transport facilities (e.g. U-Bahn stations) will prevent smoke and fire from entering these areas.
Underground stations will have extensive smoke extraction systems to protect escaping passengers from excessive smoke inhalation. Each underground station will have a special firefighting lift that will descend to platform level. This will enable emergency services to perform swift rescue and firefighting operations.