Leuchtenbergring station to be remodelled
In the future, passengers will enjoy barrier-free, same-platform interchange between the existing core route and the second core route at Leuchtenbergring station, for both inbound and outbound routes. To make this upgrade, the two existing platforms will be remodelled and a third platform will be added.
All three platforms at the new Leuchtenbergring S-Bahn station will have an additional above-ground platform entrance, new platform furniture (including seating) and a wayfinding system. All platforms will be accessible barrier-free.
Remodelling work at Leuchtenbergring S-Bahn station
The Leuchtenbergring station will be equipped with three platforms featuring six platform edges. A new platform will first be built to the north of the two existing platforms. Once this is complete, the two existing platforms will be demolished and rebuilt slightly to the east. All three platforms will have the same height. By increasing the number of platforms to six, the new core route will be able to connect to the existing one. A through-track between the two island platforms will enable S-Bahn trains to reach the stabling sidings in Steinhausen.
Entrances to the new station and new footbridge
Passengers will reach all three new platforms from the Leuchtenbergring underpass. A footbridge is planned to create an additional north-south path across the tracks. This will be located at the western end of the platforms. Stairs and lifts will be built to provide passengers with access to the platforms from the footbridge. The two ends of the footbridge will have ramps as well as stairs.
Deutsche Bahn has been commissioned by the city of Munich to build the new footbridge, which will also connect the districts north and south of the railway line, as part of the infrastructure works for the second core route. Once the second core route opens, the footbridge will provide barrier-free access to Leuchtenbergring station for the first time ever.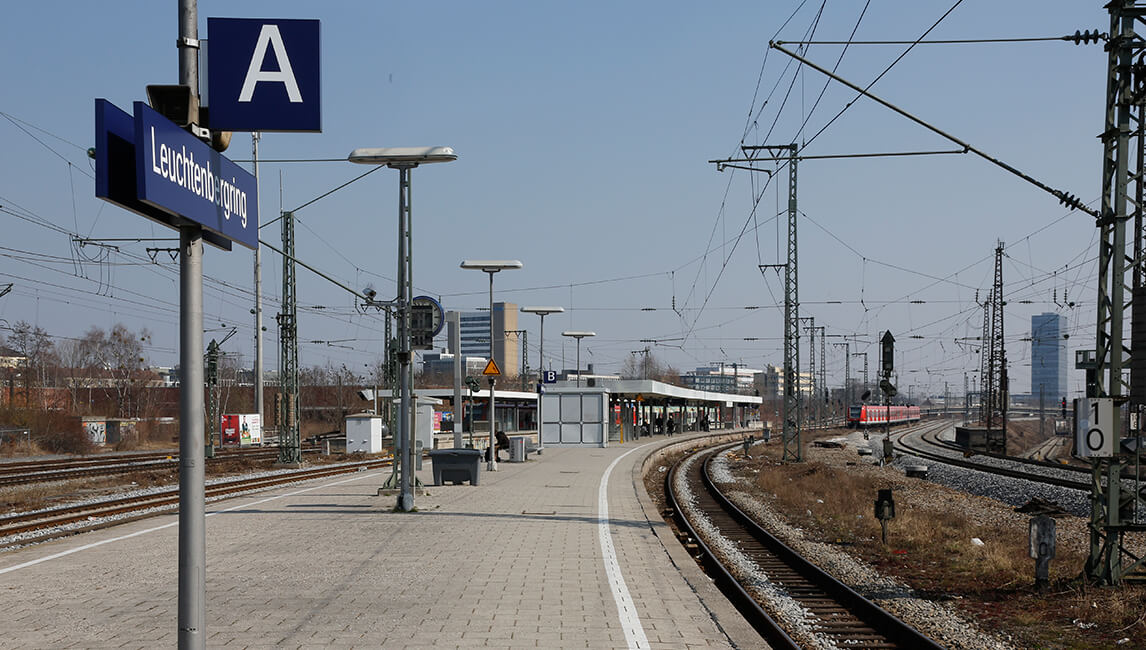 Leuchtenbergring points the way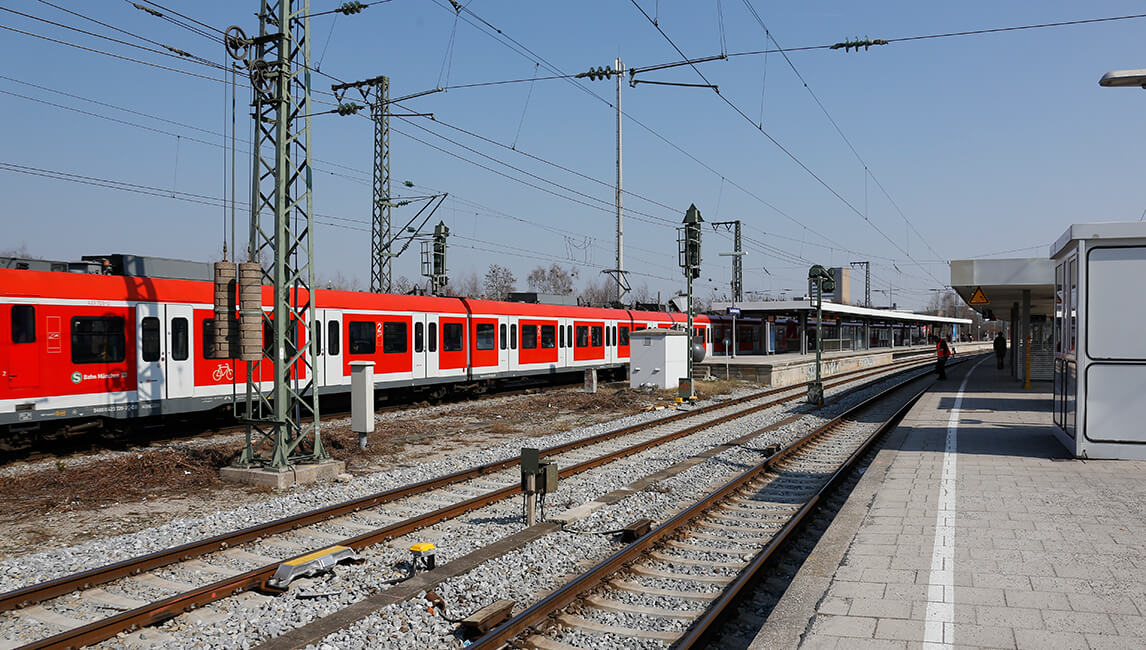 Leuchtenbergring station is not only a place where passengers change trains. It is also where signallers set the points for trains travelling to the S-Bahn stabling sidings in Steinhausen and for long-distance, regional and freight trains heading towards Rosenheim and Mühldorf. This work will continue uninterrupted during construction and after completion.